For a hackathon, I learned the Swift programming language and created a working prototype for a watch face for the Apple Watch.
At the time, there was no IDE for the Apple Watch, so our team created our own coding environment so that we could mimic the design of the Apple Watch and demo our code.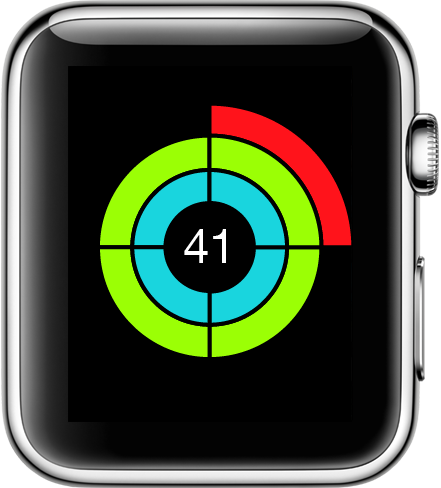 The watch face shows 9:41 - each bar represents an hour, and the middle number represents the minutes passed. It was based on a design I created in the 90s for Hypercard.